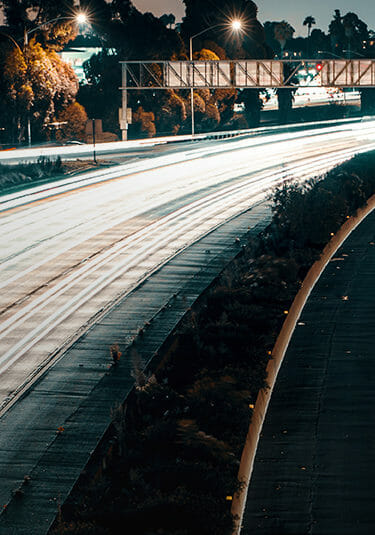 MAXTIME rm
Ramp meter control software optimizes traffic flow onto freeways and reduces congestion and increases driver safety.
Reduce freeway on-ramp congestion
Boost road safety and efficiency
Minimize harmful pollution and congestion
Overview
MAXTIME rm (ramp meter) minimizes congestion by optimizing traffic flow onto freeways and coordinating with nearby intersections. While increasing driver safety, it also reduces emissions, improving the environment.
Ramp metering is identified as one of the most cost-effective traffic management strategies for freeway operations. Proven to reduce mainline congestion and overall delays, it increases mobility through the freeway network and traffic throughput by efficiently metering vehicles on ramps.
MAXTIME rm can communicate with:
It can be peered with other ramp meters, signal controllers, and field devices to enable data sharing and integrated corridor management.
With a rich set of industry standards and advanced functionality, MAXTIME rm is intuitively designed to simplify complex functions, and its Linux-based design facilitates memory and processor power expansion in the future.
Product sheet
Product specifications may change at any time without notice and may not be available in all markets. Contact us for up-to-date information and availability.
Related products