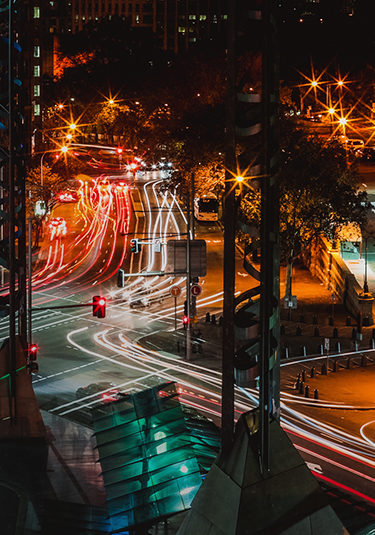 MAXTIME ic
Sophisticated traffic signal intersection control software with smart mobility built-in.
Operate standard signal timing with ease
Expand traffic control functionality with the intuitive user interface and menu structure
Manage devices remotely with built-in Web-based app
Overview
MAXTIME ic is a Linux-based local intersection control software that goes beyond your standard signal timing tools, offering advanced tools and functionality for smart mobility and the future of connected and automated vehicles (CAV).
Designed for ATC controllers, the traffic signal control software is built on a platform based on a rich set of industry standards including NTCIP, NEMA, MUTCD, and FHWA. With a web server built-in, all operations and management can be completed through a web browser without the need for special software on a computer, laptop, or mobile device.
Execute standard signal timing with ease and master advanced functions without complex logic strings or modified controller operations using the system's intuitive user interface and menu structure. Utilize the web-based app for centrally scheduling software updates for all intersections without a traffic management system (TMS).
Every MAXTIME ic purchase comes with the Device Manager and free access to the controller MIBs — the management information bases that provide necessary information for interoperability with third-party solutions and smart city applications.
Product sheet
Product specifications may change at any time without notice and may not be available in all markets. Contact us for up-to-date information and availability.
Related products
Related products