Multiple array configuration options
Low power consumption ideal for sustainable power supplies
Integrates with cycle detection and Bluetooth journey time systems
Overview
The HI-TRAC® EMU3 is the third generation of the very successful HITRAC EMU system. It now includes a 32MB on-board Flash memory and standard 8GB Micro SD memory which is expandable to 32GB. The system boasts greater processing power and much lower power consumption. A USB connection and an additional auxiliary communications port are also included as standard. The unit incorporates interfaces to piezo-electric sensors, inductive loop sensors and a road-installed temperature probe.
The HI-TRAC® EMU3 can be powered from either a mains supply or by a solar panel and associated battery and charge regulator.
The HI-TRAC EMU3 has an integrated communications device that supports GPRS, 2G, 3G, 4G and Ethernet TCP/IP communications as well as legacy GSM dial-up.
Detection options include:
Axle classification
Loop profiling classification
Cycle classification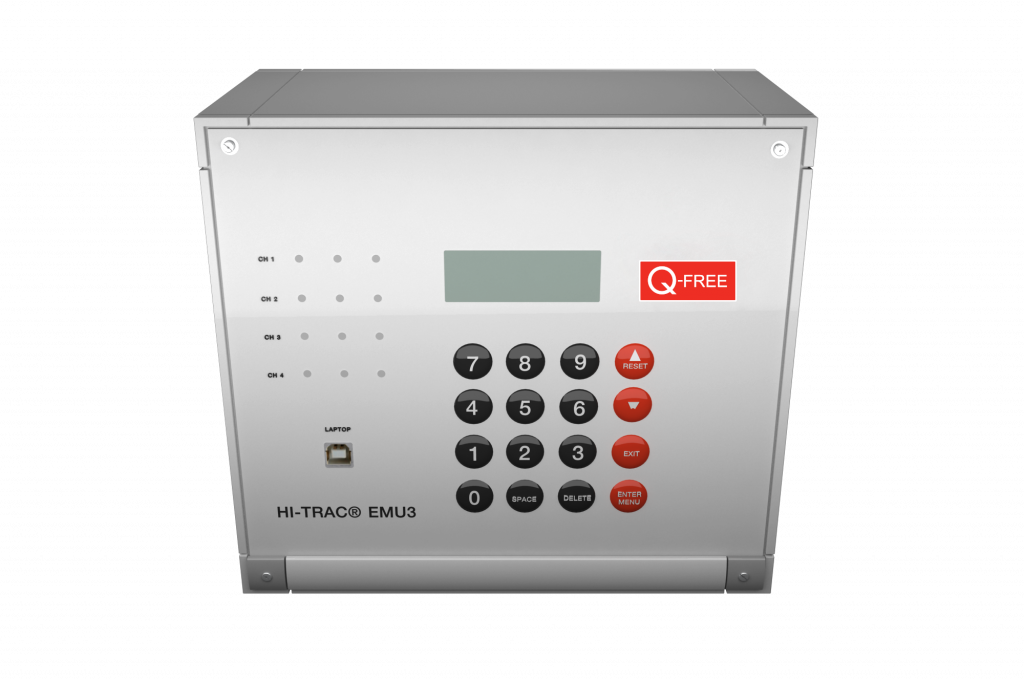 For more information, please download product presentations below.
You may also be interested in other Weigh in Motion products.