Simultaneously monitors cyclists and pedestrians
Transmits data via GPRS/2G/3G/4G
Integrates with cycle active information display
Overview
The HI-TRAC® CMU is a small, low-powered, low-cost electronic system capable of monitoring up to four cycle lanes and four pedestrian lanes. The CMU uses established piezo-electric sensor technology to detect bicycles in either dedicated cycle ways or mixed traffic lanes, as well as pyroelectric infrared sensors to detect pedestrians.
Unique algorithms developed by Q-Free measure axle count, speed and wheelbase to distinguish true bicycles from other traffic including children's scooters, prams, trolleys, motorbikes and mopeds.
The CMU can be powered by a small 3W solar panel mounted on top of a small pillar, supported by two rechargeable 6V 8Ah batteries to form a fully standalone permanent solution.
The CMU unit is sealed to IP68 and can be installed into a small pillar or post.
It can be configured to automatically transmit traffic data via GPRS/2G/3G/4G to a web server for secure storage.
Legacy GSM dial-up communication is also supported.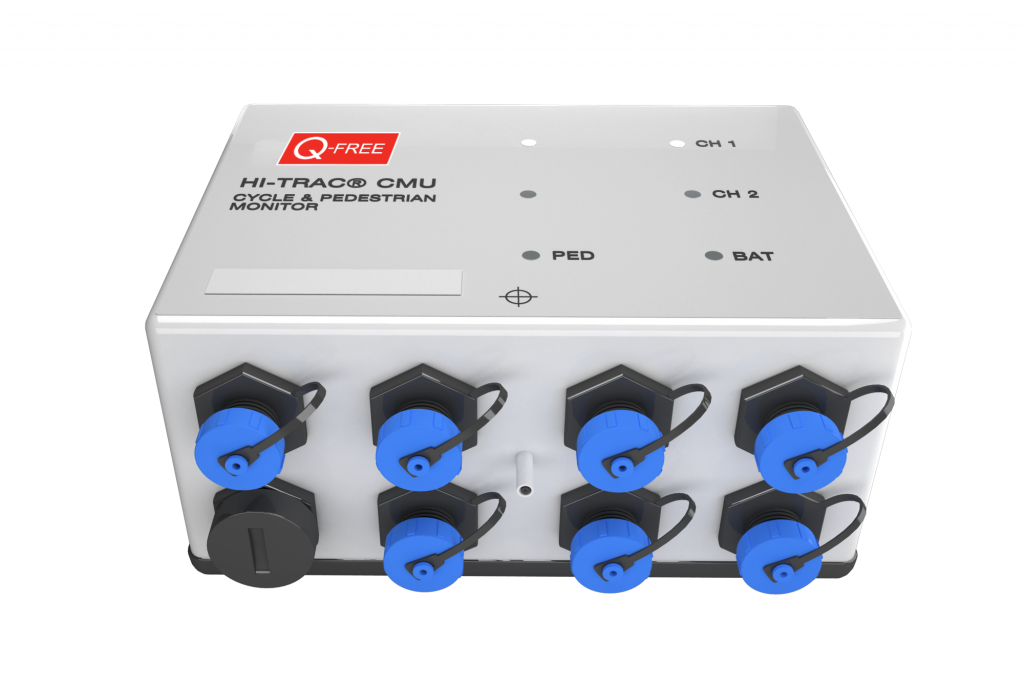 For more information, please download product presentations below.