Monitor-OBU
Efficient measurement tool to monitor DSRC radio communication zones near and around tolling stations.
Monitor DSRC radio communications zones with audiovisual cues
Measure signal quality near and around the tolling station
Immune to radio frequency interference from Wi-Fi enabled devices
Overview
The Monitor-OBU is an efficient DSRC measurement tool typically used in tolling station configurations to inspect and verify DSRC radio communication zones.
With audiovisual cues, the LEDs allow for visual tracking of the signal quality while the optional buzzer sound allows for audio tracking. Overall, it makes the monitoring easier and more convenient for the end-user.
It features all the high-quality signal discrimination technologies found in other Q-Free OBU products, such as the OBU615 and OBU616. Low-power technology accompanied by a sleep mode ensures a low current draw.
Use the Monitor-OBU as a handheld device or mount it in a slide-in bracket in the vehicle for a hands-free option.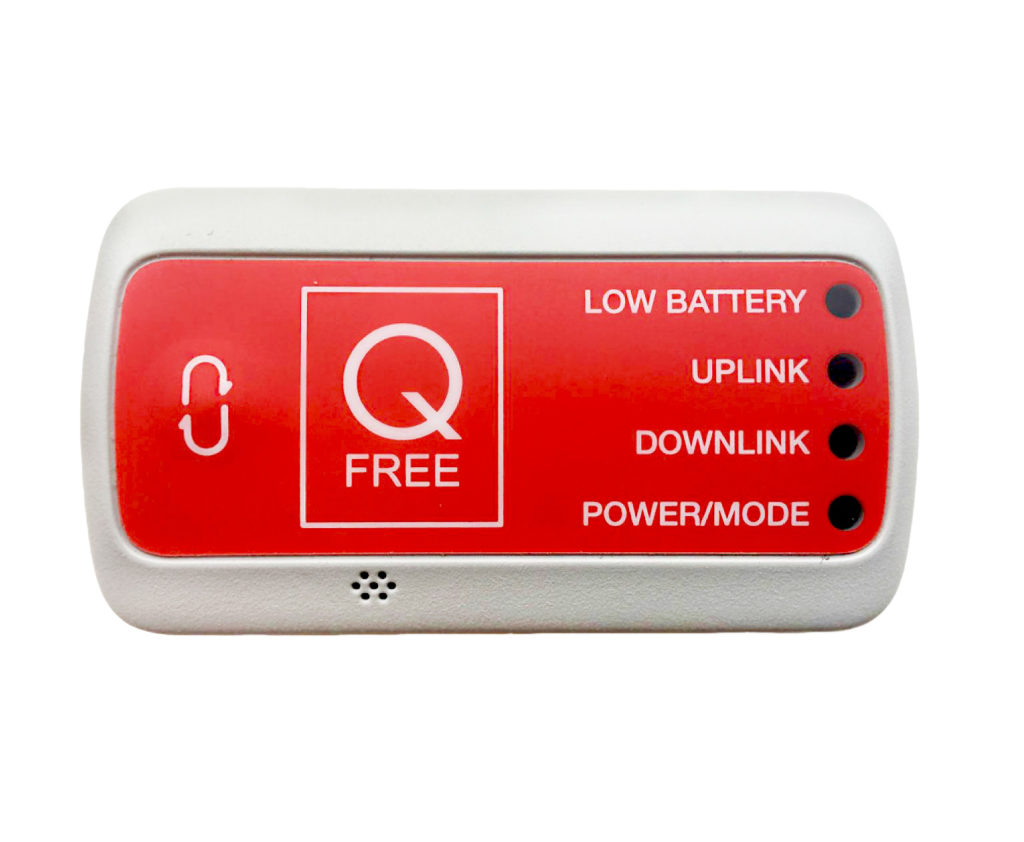 Product sheet
Product specifications may change at any time without notice and may not be available in all markets. Contact us for up-to-date information and availability.
Related products
Related products
Customizable, low-power OBU with future-proof RF immunity.
Declare and store truck axle counts with ease.