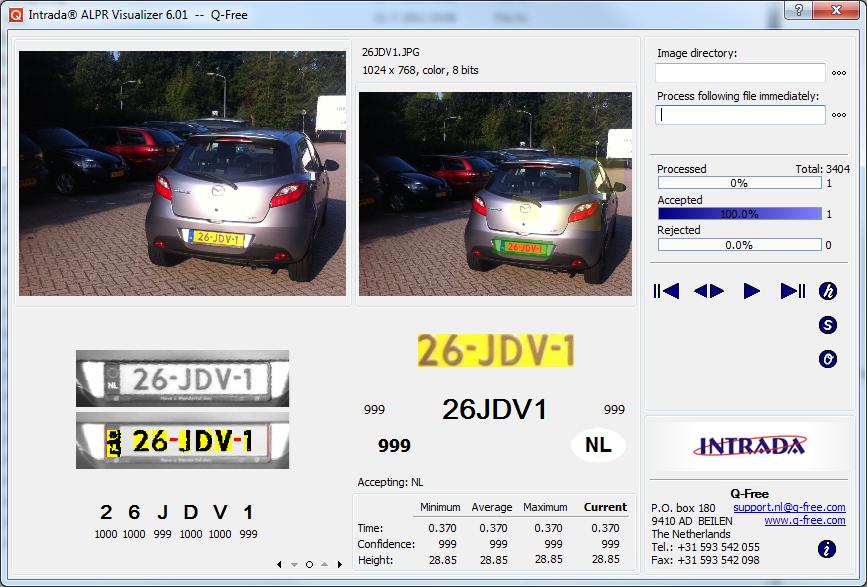 Intrada® ALPR is already used by many OEM partners and integrators worldwide. Applications range from parking, access control and surveillance systems to speed enforcement systems and tolling systems. Reason to choose for Intrada ALPR is always the combination of accuracy and ease of integration with the availability of any country module and the ability to run on any regular platform.
You can purchase Intrada ALPR licenses as standalone products. When looking for a more long-term cooperation you may also consider becoming an OEM partner for long-term integration into your product range. Application of Intrada ALPR in tolling back offices typically implies tuning and meeting specific level of identification performance. For such projects we refer to Intrada ALPR as part of an Intrada Synergy solution.
Unmatched performance

Class-leading yield, accuracy and throughput

Worldwide references

and identification of 150+ countries and states

Ease of integration

.NET / C++ library or Cloud-based Webservice

Multiple platforms

Windows, Linux, Solaris, DSP, ARM, PowerPC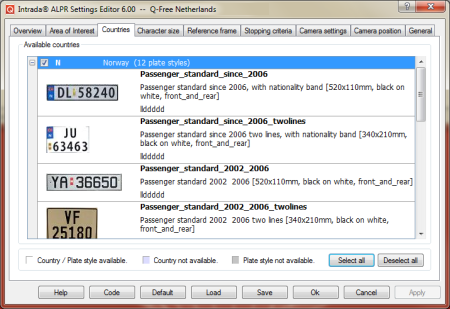 To ensure high recognition performance, Intrada ALPR takes into account our wide-ranging knowledge of license plates layouts from countries around the world. When ordering a standard license for Intrada ALPR, you will be able to select the country or countries of origin of the plates which you would like to be able to read.
As is evidenced by the list of supported countries, we have ALPR software for more than 100  countries and states all over the world. For each country, we have acquired domain knowledge, externalized this knowledge into the software and extensively tested the software on our image database. In this way, we can guarantee high recognition performance on license plates from the countries selected within your product.
Terms and Conditions
The general terms and conditions from FENIT, as established at the District Court in The Hague on June 3rd 2003, identification number 60/2003, apply to all of our deliveries. You can download a free copy of the document here.