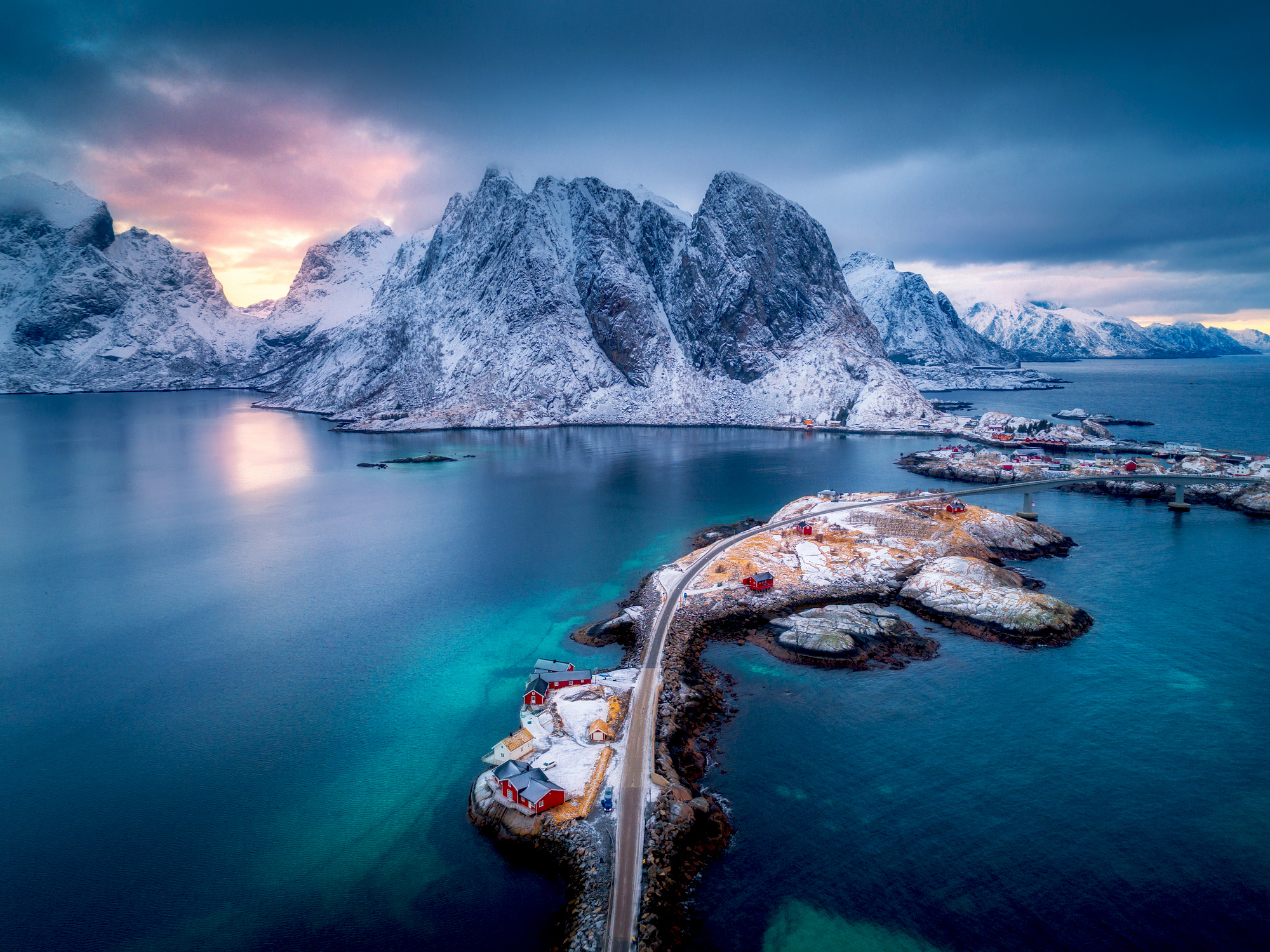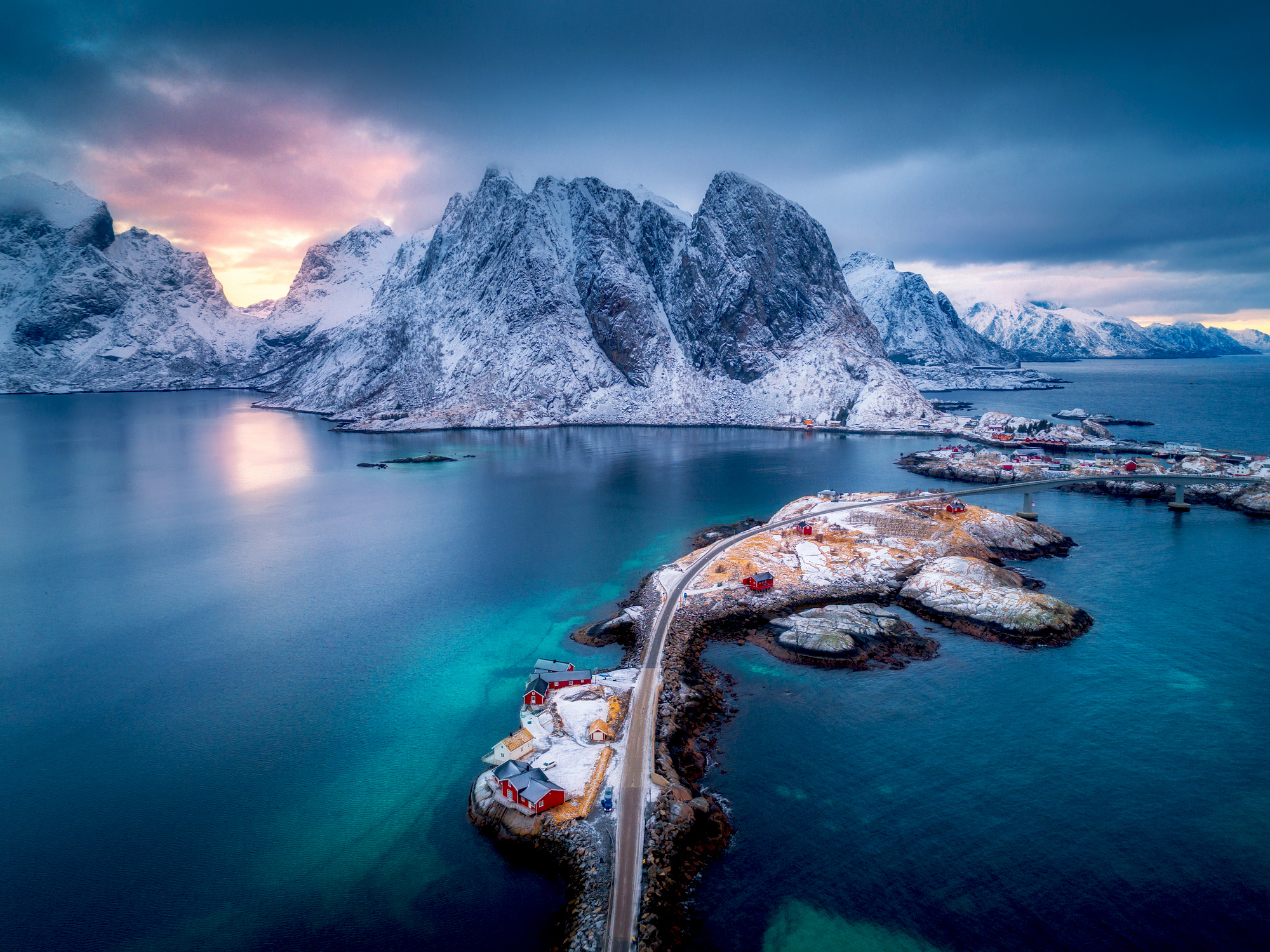 Project highlights
Prime mover projects. Four decades of improving the movements of life for millions in urban communities around the globe.
A prime mover is the initial source of energy that sets others in motion. Since the beginning, Q-Free has worked to create better, healthier, and more sustainable transportation. Explore highlights of our thought leadership, innovation, and heritage below.
1986
The beginning
Q-Free's commercial adventure was initiated when the company (back then it was called Micro Design) engaged in an R&D program with the
Norwegian Public Roads Administration
for a new electronic toll collection system.
1988
World's first multi-lane free-flow system
Q-Free delivered the first free-flow tolling station in Trondheim, Norway and has been leading the way in DSRC development and standardization ever since.
1990
Toll ring in Oslo, Norway
Q-Free implemented the Oslo Ring toll system in December 1990. The project was comprised of 18 tolling stations. Q-Free delivered on-board units, detection systems and data systems both at the lane level and central systems.
1993
World's first DSRC 5.8 GHz tolling system
Q-Free passed a test of the DSRC 5.8 GHz-system in Porto, Portugal, which led to the Q-Free-system being installed at four tolling stations in Porto. This was the world's first test in accordance to the new international standard.
1996
World's first DSRC 5.8 GHz multi-lane free-flow system
Q-Free delivered the world's first multi-lane free-flow system using DSRC 5.8GHz for the Ökopunkt system in Austria. The system was implemented to manage the environmental impact of heavy vehicles on the Austrian motorways. Q-Free delivered DSRC readers and On-Board Units, which detected passages made by trucks and recorded their use of allocated eco-points.
2004
World's first multi-lane free-flow tunnel system
Q-Free was subcontracted by BHBB JV to supply the Multi-Lane Free-Flow (MLFF) system, tag administration and casual user back-office system for the Sydney Cross City Tunnel. This was the first MLFF tolling system to be installed underground.
2006
Central system delivery in Norway
Q-Free won the contract with the
Norwegian Public Road Administration
to deliver the new central system for electronic toll collection (ETC). The contract replaced all of the ETC central systems in Norway and created one national system (AutoPASS).
2009
GPS truck tolling system
Q-Free was awarded a large contract with Sky Toll for the delivery of the central system and enforcement systems for the GPS-based truck tolling system in the Slovak Republic. The project was unique by international standards as the state-of-the-art satellite tolling technology in addition to highways and expressways, also covered large sections of other major routes.
2009–2011
Major infrastructure upgrade, Portugal
In the period between 2009 and 2011, Q-Free received several major orders in Portugal to convert concessions from shadow tolling to fully operational multi-lane free-flow tolling systems. Q-Free also delivered a central back- office system to Ascendi.
2012
Statewide, web-based ATMS contract, Pennsylvania, USA
Q-Free was selected to implement Pennsylvania's NextGen
advanced traffic management system
(ATMS) platform, using its innovative OpenTMS platform. Over the course of three deployment phases, Q-Free transitioned 11 district traffic management centers to a new, fully integrated and web-based statewide ATMS.
2013
Intrada for far eastern electronic toll collection, Taiwan
Q-Free delivered its
Intrada ALPR
for the Far Eastern Electronic Toll Collection (FETC) ALPR back office in Taiwan. This encompassed a nationwide tolling scheme and processed over a million tolling passages daily.
2016
Statewide ATMS contract, Virginia, USA
Q-Free started delivery of a fully centralized web-based solution accessible across five transportation management centers in the state of Virginia. The system is implemented on a high-availability, fully redundant architecture, including a secondary hosting site, designed for 99.99% annual up-time.
2016
Electronic toll system in Massachusetts, USA
Q-Free was awarded a
multi-year, multi-million-dollar contract
with Massachusetts to provide a tolling system that would accurately read license plates and also process the images with a manual image review (MIR) system. The system processes a peak volume of 600,000 license plate video transactions each day with a plate read accuracy rate of 99.5%, all while reading complex multi-state U.S. license plates.
2018
Connected vehicle intersections contract in Georgia, USA
Q-Free deployed its innovative
connected vehicle software
in a highly urbanized area of Atlanta, Georgia broadcasting signal phase and timing (SPAT) and other data to connected vehicles.
2019
Multi-lane free-flow project in Queensland, Australia
Q-Free was awarded the contract with Transurban, one of the world's largest toll-road operators. The contract scope was to fully replace the existing tolling roadside equipment for Airportlink M7, Go Between Bridge, Clem7, and BP Larapinta in Queensland, Australia, with Q-Free's multi-lane free flow tolling solution.
2019
Intelligent tolling solutions in Bangkok, Thailand
Q-Free won the contract with Don Muang Tollway to deliver tolling solutions compromising DSRC antennas and ALPR enforcement, cash/card/QR code payment solutions and a new IT infrastructure for the tollway from Central Bangkok to Don Muang Airport.
2019
ALPR tolling contract in Florida, USA
Q-Free was chosen to deliver its Intrada ALPR system to help improve system-wide license plate recognition for Florida Turnpike Enterprise (FTE) tolling. In total, the Intrada system used by FTE is contracted to read a peak volume of 2.6 million daily license plate video transactions at a minimum automation rate of 73% with an accuracy read rate of 99.98%.
2019
Automatic Customs Border Control, Norway
Q-Free started the delivery of ALPR- cameras for the NPRA, Norwegian Customs, and the Norwegian Police for more than 200 border control stations, international ferry ports and mobile police patrols for increased border control.