News
Q-Free wins major contract to deliver tolling solutions in the busy roads of Bangkok
"This project is not only a great achievement for Q-Free, but is also a major step for Bangkok towards improving traffic flow in one of the world's most congested cities", says Q-Free's General Manager in Thailand, Villads Søndergaard
The new Q-Free Tolling Solution implements Electronic Tolling Collection (ETC) Fast Lanes which will increase the throughput at the tolling gates and dramatically reduce the congestion from heavy morning traffic. New ALPR technology will pave the way for future Multi Lane Free Flow solutions which are anticipated to be implemented in the coming 3 to 4 years.
Due to Thailand's 10 year infrastructure plan, including the implementation of more than 3000 km of toll financed highway, the awarded contract is only the first of a series of new infrastructure contracts in the country.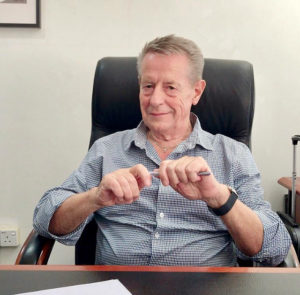 "Q-Free Thailand has a very strong foothold in the tolling business here. The 10 year infrastructure plan together with this substantial win, means that we are on the brink of a great future for our business here", Søndergaard concludes. CEO Håkon Volldal supports Søndergaard's view and praises the local organization for the recent win.
"Q-Free has a highly qualified local organization in place, and an excellent track record of delivering high-performing and durable tolling solutions in Thailand. Therefore, we are well positioned to successfully deliver the DMT project and win some of the other large upcoming tolling projects in Thailand", he concludes.