News
Q-Free's Parking Solutions Nominated for European Parking Association Awards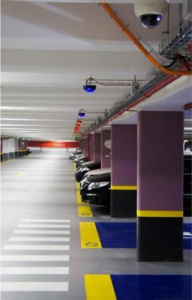 Nominated for the category "Renovated parking structures", the "Inter" car park in Bucharest, Romania, consists of two underground levels with 969 spaces. In 2013, an extensive renovation upgraded the car park's equipment and installations to fully comply with all the latest requirements. Partnering with Scheidt & Bachmann to provide a new parking management system, Q-Free Boston supplied and installed 969 single space sensors, which detect occupancy status (vacant or occupied) and display through the use of integrated Superbrite LED lights. (Green/Red and Blue for ADA spaces). Single space systems clearly indicate empty parking spaces through the colored sensors and dynamic signage throughout the garage reducing the time drivers take searching for open parking.
The Park & Go project at the Ericsson Globen, Sweden, was nominated for the "Innovative schemes in parking" award. Teaming with APCOA Parking, Q-Free provided an innovative, cashless and barrier-free Car Park Management System (CPMS). Currently the largest hemispherical building in the world, the Ericsson Globe is a venue for ice hockey matches, shows and concerts. The CPMS system monitors and controls 1,400 individual spaces, enabling seamless entry/exit, lowers maintenance and control needs, generates customer data and provides customers with various payment options, enhancing their parking experience. The garage is also equipped with a Single Space Guidance system and dynamic signage throughout, directing users to available spaces. This drastically reduces the time spent "cruising" looking for available space.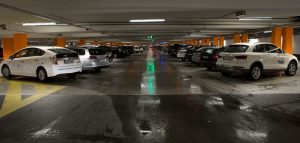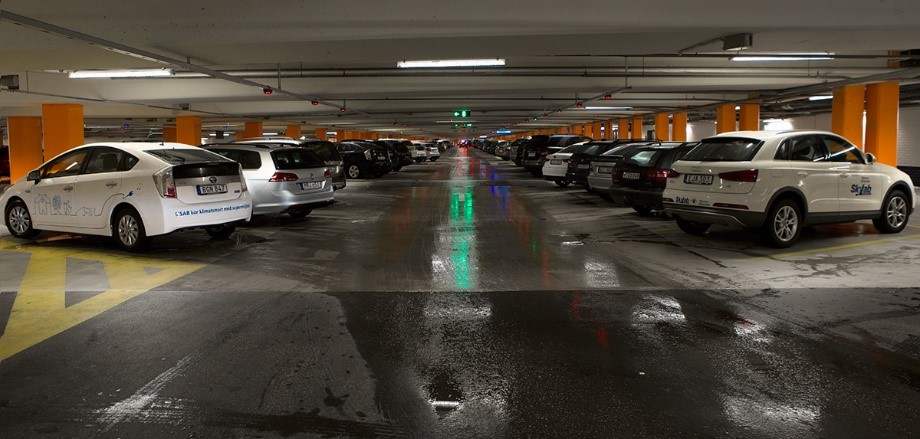 Each of the shortlist nominees are invited to the 18th EPA Congress in Rotterdam, Netherlands to give a short presentation about their project in the EPA Award ceremony, where the awards will be presented on September 20, 2017. These awards promote qualitative improvements for both on and off-street public car parking. Seeking to promote improvements in both services provided to the customers and effective and sustainable management of the facilities, these awards recognize the contributions of the innovative parking operations to the parking policy, Sustainable Urban Mobility Plans, and to urban development.