News
Q-Free executives discuss elevating women in transportation at ITS America 2023
Gender equity and non-discrimination are core aspects of Q-Free's corporate social responsibility plan. As such, Q-Free participates in outreach and education activities to help advocate for the promotion of women within transportation by breaking down any barriers that restrict recruitment or retention.
Below is a story of one of those such activities as originally reported by Adam Hill, from ITS International.
ITSA2023: how do we elevate women in transportation?
On the final day of the ITS America 2023 Conference & Expo, a session Elevating Women in Transportation took a candid look at the problems faced by female colleagues in the ITS industry – from casual sexism and deliberate undervaluing of their roles, to the gender pay gap and sexual harrassment.
Three executives from Yunex Traffic – Mindy Gillespie, head of communications, North America; Vivian Augele, solutions engineer; and Melissa Rodriguez, head of distribution sales – joined two from Q-Free – Trisha Tunilla, EVP of marketing; and Whitney Nottage, EVP of operations – along with ITS America chief operating officer Kristin White.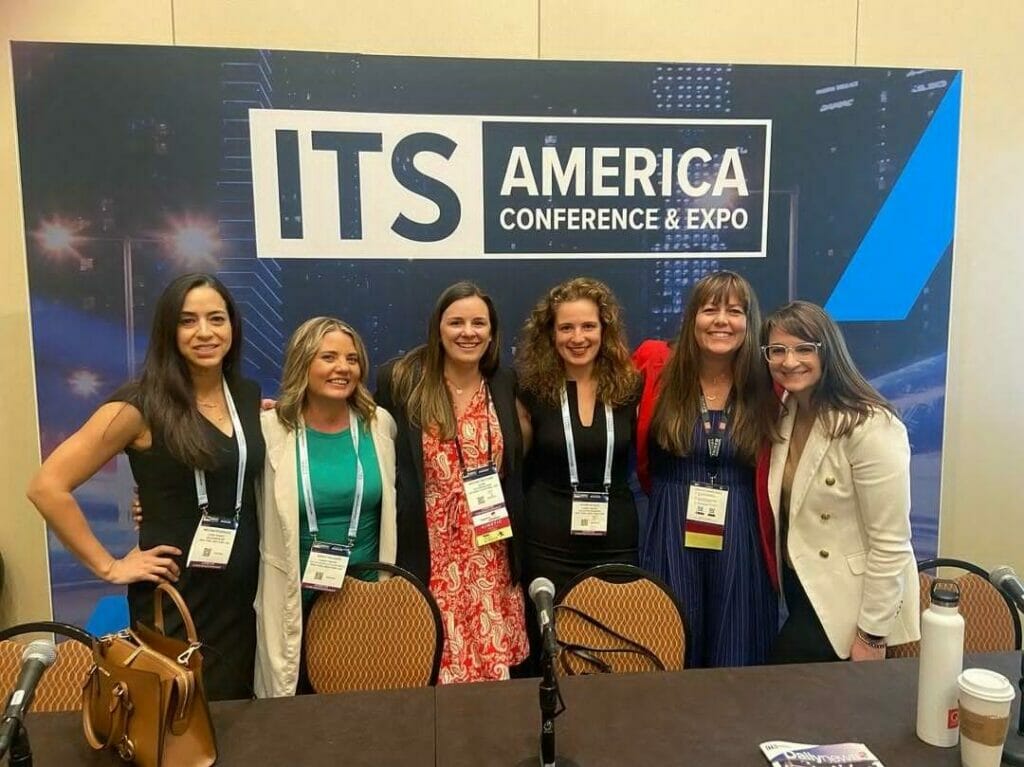 They encouraged everyone to call out sexism when they see it, and to speak up when incidents happen.
"It's important for our male colleagues to be aware of our experiences," said Tunilla.
Apparently relatively trivial matters such as the spreading of rumours affect men and women very differently, said Gillespie.
"We all know how small this industry is," she added. "One comment can have a lasting impact on your career."
The average ITS employee is a middle-aged white male, which skews conversations, with the industry tending to place value on traditionally masculine traits, the panel suggested.
Recognising your own bias and 'being the change' would be important steps to improving the situation: finding allies and mentors is crucial.
"Each one of you is an ally," said White to the audience.
Making pay more transparent in ITS could help. Generic job descriptions which do not feature inclusive language, or which do not show salary ranges, are another issue. "A man will apply if they only reach 30% of the criteria," said Tunilla. Women tended to feel they needed to hit far more of those job requirements, the panel felt.
While men tend to list all their achievements during the year in their annual review, women may focus on the things they feel they need to improve.
There is also a problem with the way the ITS industry is marketed to girls and young women, with outreach to 10- to 15-year old students lacking.
"This industry influences everyone's life, every day," said Nottage. "It's so equitable, it improves lives – that's something we should be screaming out every day."
White concluded with a call for everyone to educate themselves over the change that is required – rather than expecting people to continually voice their experiences on panels such as Elevating Women in Transportation.
"We don't have to learn from other people," she said. "We can't rely on women and people of colour to keep doing this."