News
ParQSense Outdoor Sensor Product Line Launch Timeline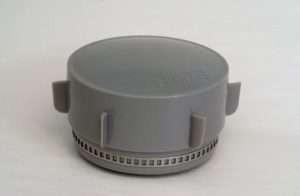 We will introduce the full ParQSense Standard Outdoor Sensor portfolio including: ParQSense Standard Outdoor Sensors and Base Stations; the first version of ParQ, the monitoring, configuration, and reporting software custom created by Q-Free for this product line; and the Q-Free HUB. In addition to ParQ, the Q-Free HUB, a centralized software HUB, offers the opportunity to host many different Q-Free and 3rd party software/hardware applications in the future. This is the first step to implementing a more comprehensive approach to data integration, management, and analytics, laying the foundation for Q-Free to evolve into one of the major industry players.
We are also excited to announce the development of a ParQSense IoT sensor with a future oriented dual cellular LPWAN technology including Cat-NB1 (typical in Europe) and Cat-M1 (typical in North America) standards in conjunction with Nordic Semiconductor. Q-Free was selected by Nordic Semiconductors as one of the first strategic partners to test this solution in a field application. This dual standard approach is brand-new and will become available for initial tests the end of 2018; commercial product release is planned for the second half of 2019.
Over the last few months, multiple pilot projects with the ParQSense Standard Outdoor Sensors and Base Stations have been initiated with regional offices around the world. Pilot projects with "IoT" communication requirements can be satisfied by using the cellular capabilities of the ParQSense Base Station in conjunction with the ParQSense Standard Outdoor Sensors. These pilot installations have provided valuable customer feedback and have confirmed excellent sensor detection accuracy and ease of installation.
For all pilot project related questions, procurement of pilot sensors and base stations, etc. please contact the Parking Service Line: Stian Nordnes-Jensen or Joe Pajak for additional information.