News
New technology will lead to big changes in traffic monitoring and road safety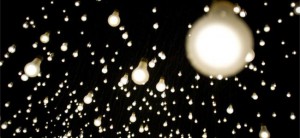 Photo: Tony Webster (Flickr)
Such scenario does not sound utopian at all for electro engineer Bosko Lekovic, who is the CEO of the Norwegian company Q-Free Elcom in Belgrade. This is exactly what he and his fellow colleagues are developing and implementing across the world. But, according to him, Serbia is not far away from this scenario either.
"Drones are inexpensive, cameras also, so we only need skilled programmers that Serbia is certainly not lacking. 2015 will bring some developments in this direction to Serbia," Lekovic said.
It all started in 1994, when Elcom was established. Over the course of years, Elcom engineers focused on traffic centrals and traffic controllers for traffic lights, LED streetlights and system solutions for different traffic control applications. Their work can be seen on the streets of Belgrade and other towns across the country, but also in Ukraine, Ghana, Gambia, Montenegro, Equatorial Guinea, where they produced everything based on solar power supplies. All of their projects were designed in-house with their 16 employees, half of whom are engineers.
The world's top company in the field, Norway's Q-Free, recognized their work and bought the company in November 2013 for 1.3 million euro. The acquisition reflected the Q-Free's efforts to strengthen its new business area within Advanced Transportation Management Systems but also gave Elcom the opportunity to take part in an expansion of its business worldwide.
Based in Trondheim, Norway, Q-Free is best known for its contactless payment systems on the roads. This means that there is a combination of a camera, which takes a picture of the car, and a radio frequency keyed computer, which searches for a driver's window/bumper mounted transponder to verify and collect payment. The system sends a notice and fine to cars that pass through without having an active account or paying a toll.
Norway is the world's pioneer in the implementation of the electronic toll collection (ETC) with 25 toll roads operating with electronic fee collection today.
Before the acquisition, Elcom had revenue of 900,000 euros in 2013, but this increased to about a million and a half in 2014. "Our goal is to have 3,2 million in 2015, which would also require us to hire more people," Lekovic said. The number of employees is expected to reach 90 in the coming period.
Recently, Q-Free Elcom got two big projects in the Serbian capital — Zemun-Borca Bridge over the Danube and Vojvode Stepe Street in the Belgrade neighborhood of Vozdovac. 2015 is expected to be in the light of signaling and other work on tunnels on the Corridors 10 and 11.
"We also expect to introduce the system of intelligent LED streetlights in the cities across Serbia," Lekovic added. Currently, the talks are ongoing in many municipalities, and one has already signed the contract with them – Presevo in South Serbia.
These smart streetlights are saving the energy for about 80 percent, and last for 12 years, which is six times more than the ones we currently are using.
http://www.norveska.org.rs/News_and_events/News-and-events1/New-technology-will-lead-to-big-changes-in-traffic-monitoring-and-road-safety-/#.VLi9KdJ0yP5