Help your customers get in fast and optimize space utilization with a Single Space monitoring system from Q-Free.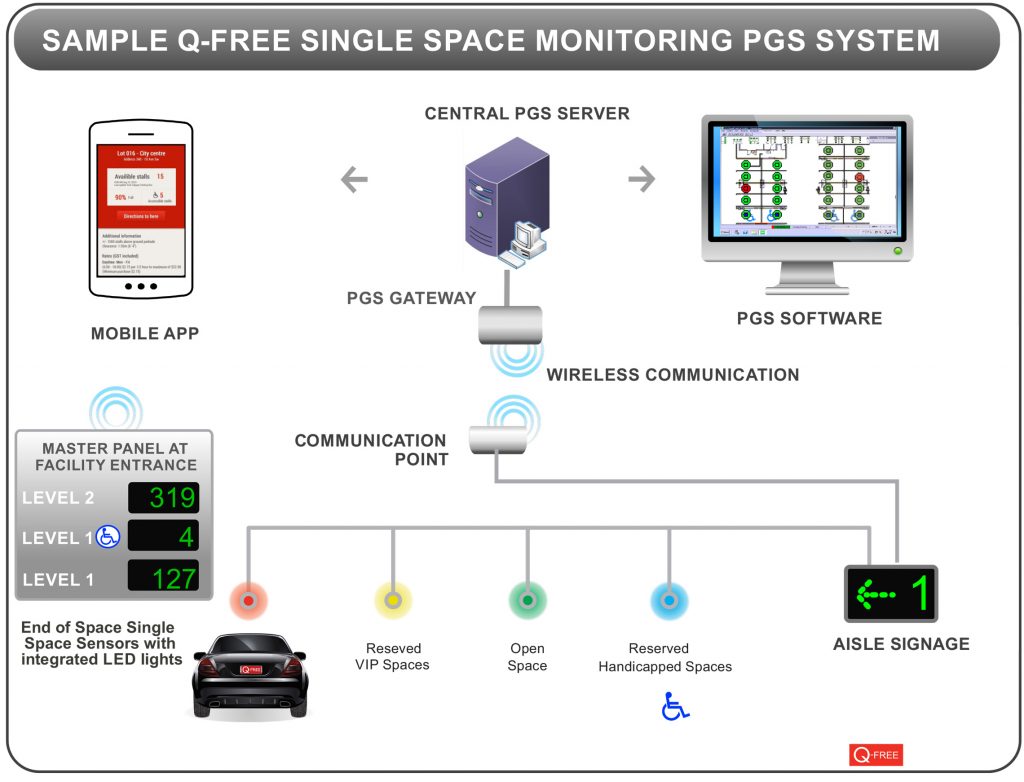 A typical Single Space installation means every parking space is monitored by an overhead mounted single space sensor. This sensor detects vehicle presence by ultrasonic measurements. When a vehicle enters the parking space the sensor LEDs switch from green to red, and the change in occupancy is transmitted to a zone controller. Space availability status per drive aisle, level and/or garage is then displayed on strategically located parking guidance signage controlled by the PGS server.
All of our Parking Guidance Solutions are highly customizable to fit any customer requirements and are configured wirelessly. Hardwired configurations are also available.