Your customer's time is important; minimize their frustration with a Level Counting solution from Q-Free.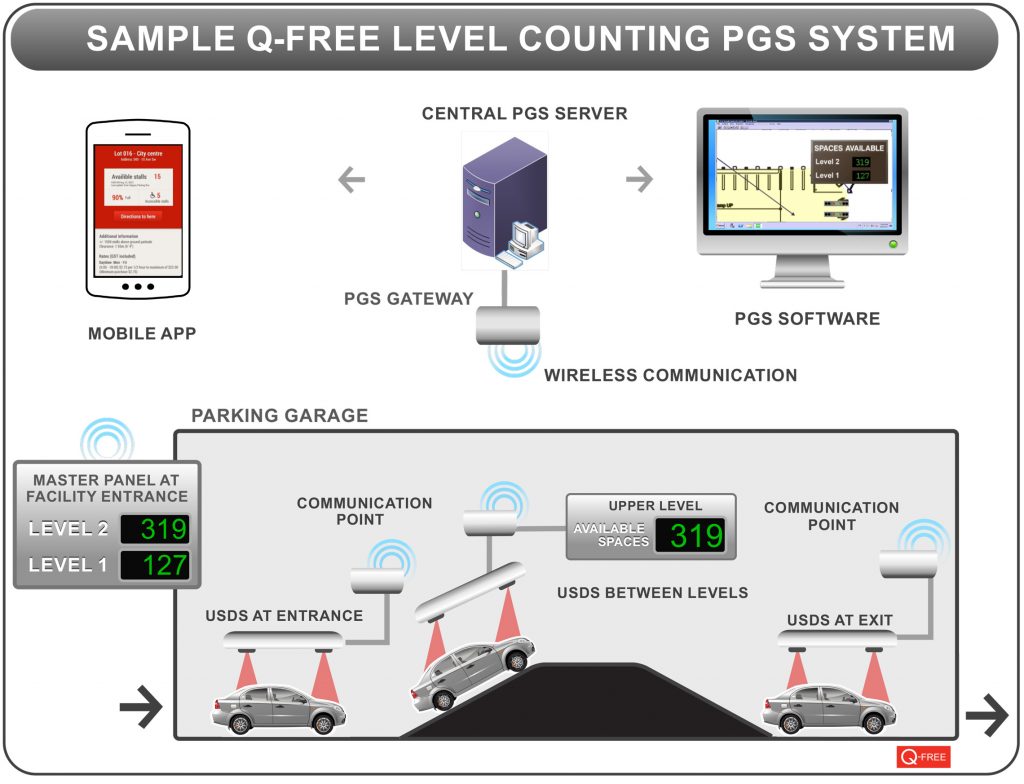 In a typical Level Counting installation, occupancy status is monitored by ultrasonic sensors installed at garage and level entry/exit points. These sensors detect vehicles entry/exit by ultrasonic directional measurements. When a vehicle enter/exits the garage/level this information is transmitted to the PGS server. Space availability status per garage level is then displayed on strategically located parking guidance signage at garage and level entrance or entrances.
All of Q-Free's Parking Guidance Solutions are highly customizable to fit any customer requirements and can be configured wirelessly.