Our innovative Facility Counting solutions help you and your customers know exactly where and how many spaces are available in your garage in real-time.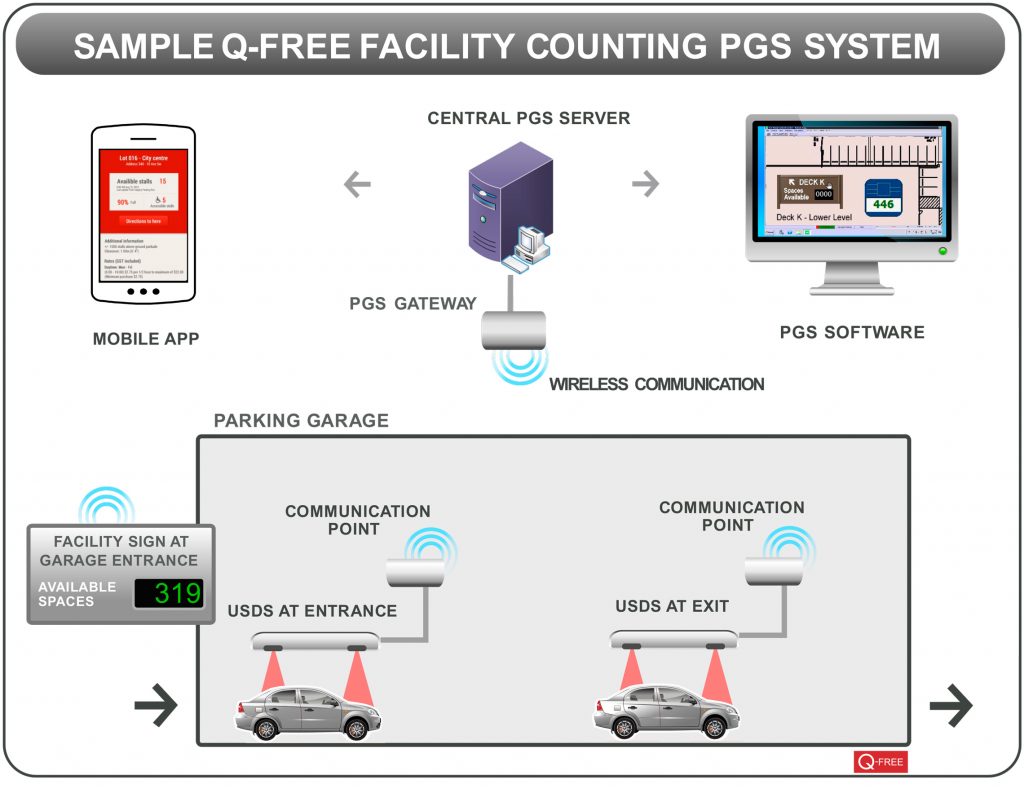 In a typical Facility Counting installation occupancy status is monitored by ultrasonic sensors installed at garage entry/exit lanes. These sensors detect vehicle entry/exit by ultrasonic directional measurements. When a vehicle enters/exits the garage this information is transmitted to the PGS server. Space availability status per garage is then displayed on strategically located parking guidance signage at garage entrance/s
All of Q-Free Parking Guidance Solutions are highly customizable to fit any customer requirements and can be configured wirelessly.