A configurable, multi-function, vehicle axle weighing system
Enforcement of vehicle weight limits for local government agencies
Overload prevention methods
Overview
The LO-TRAC® 300 system is a configurable, multi-function, vehicle axle weighing system. It provides a means of measuring axle and gross vehicle weights either statically or dynamically, providing either enforcement of vehicle weight limits for government authorities or overload prevention for transport companies.
The LO-TRAC® 300 is designed to be configurable and can be supplied as a basic control unit interfacing to the Q-Free Axle Weighbeam WB40L, providing axle weight and gross weight data with the option to supply additional interfaces to provide full vehicle weight enforcement functions.
If a desktop computer is connected, LO-WEIGH 100 Windows® software is available to provide a graphical interface to the operator, to enable functions for printing user-specified weight tickets and for data recording with report generation.
The design of the LO-TRAC® 300 enables easy system upgrades.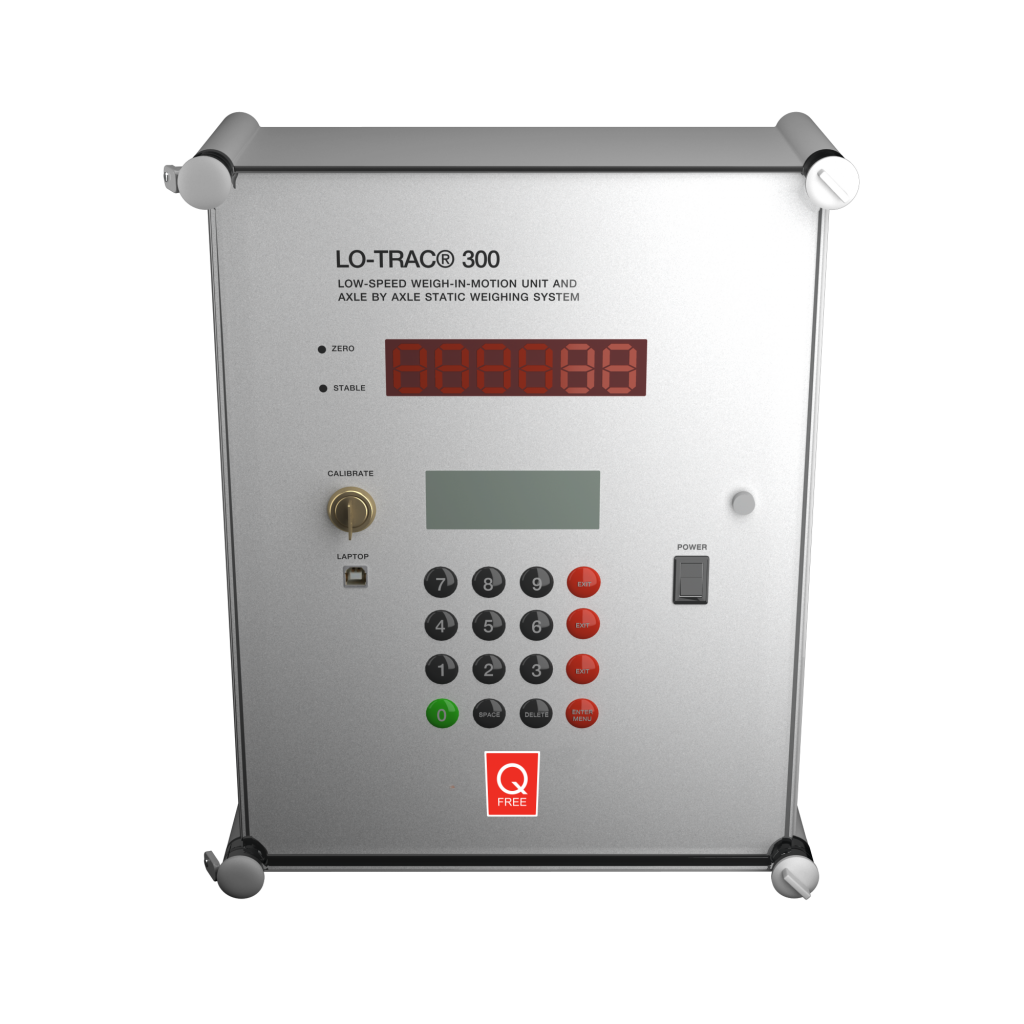 For more information, please download product presentations below.