Interfaces with traffic signal controllers
Extends green times for efficient movement of public transport
Count/classification of all vehicles
Overview
The HI-TRAC® UTC-L (BP) is a small, low-powered, low-cost electronic system that can be used to accurately detect buses and transmit an alarm to a traffic signal controller. This allows extension of the green phase to allow buses to pass through, or provides a 'hurry call' which forces the controller to the demanded stage as quickly as possible.
The UTC-L (BP) has four configurable alarm outputs ideal for bus priority applications. The UTC-L (BP) uses the Q-Free's Advanced Loop Profiling function.
Modifications have been carried out on the UTC-L (BP) algorithms to eliminate false-positive bus detection.
The UTC-L (BP) unit is sealed to IP68 and is usually installed inside the traffic signal controller cabinet. If necessary the unit can also be installed inside a post or a small roadside pillar.
The UTC-L (BP) can be configured to automatically transmit traffic data via GPRS to a web server for secure storage.
GSM dial-up communication is also supported.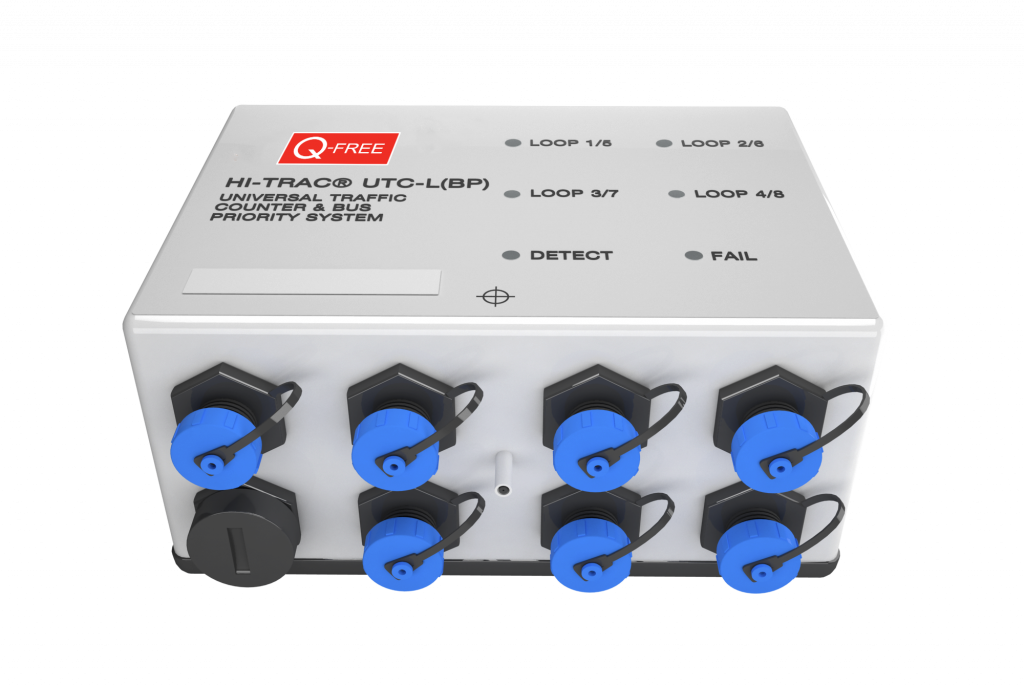 For more information, please download product presentations below.