Supports multiple array configurations
Transmits data via GPRS with real-time view
Integrates with ANPR, CCTV and diversion signs
Overview
The HI-TRAC® TMU4 is a high-speed traffic data collection system. It records vehicle classification and axle load data without interruptions to traffic flow.
The HI-TRAC® TMU4 incorporates embedded Ethernet with TCP/IP stack, VPN and FTP as well as 8GB data storage and thus provides high-end functionality at a reasonable cost.
The standard configuration of two Class 1 piezo-electric sensors and one inductive loop installed in the highway per lane provides axle weight data to COST 323 Class B(10) accuracy in addition to inter-axle spacing and vehicle speed data.
The system can be used as a statistical data device to record highway traffic loading or it can also be used as a screening weighbridge to identify overloaded vehicles in the traffic stream.
The HI-TRAC® TMU4 can be interfaced to traffic signals or diversion signs to intercept overloaded vehicles and to ANPR or CCTV camera systems.
It uses Q-Free's advanced loop-profiling techniques to improve vehicle classification accuracy and, with advanced automatic temperature compensation algorithms incorporated as standard, weight data is significantly improved.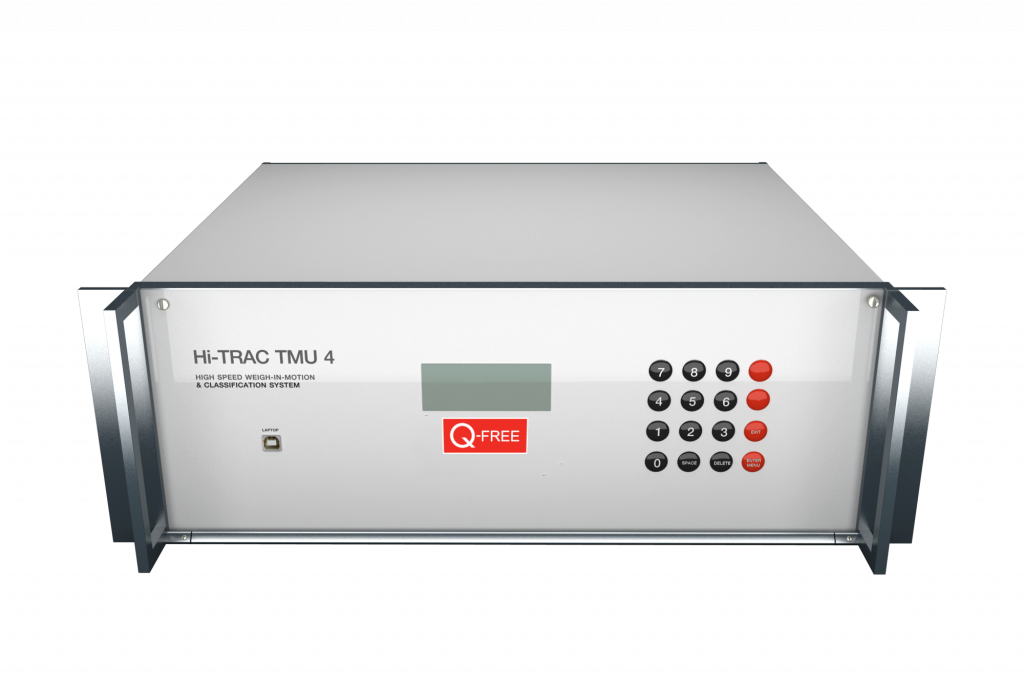 For more information, please download product presentations below.
You may also be interested in other Weigh in Motion products.