Supports multiple array configuration options
Highly accurate classification
Event monitoring and incident detection
Overview
The HI-TRAC® TMU2 is a high-speed traffic data collection system which records vehicle classification data without interruption to traffic flow. The HI-TRAC® TMU2 supports a series of in-road sensor arrays (loop-loop, loop-piezo-loop and loop-piezo-loop- piezo) providing loop profiling and axle classification functionality.
The system can be used as a statistical data gathering device to record the pattern of highway traffic as well as a means of event monitoring and incident detection.
The unit incorporates interfaces to both piezo-electric and inductive loop sensors and can be configured as a high-speed weigh-in-motion system.
Q-Free's advanced vehicle-straddling algorithms mean that volumetric detection rates in excess of 99.5 percent are achievable.
Protected to IP65, the HI-TRAC® TMU2 may be powered by either a mains supply or a solar panel and associated battery and charge regulator.
GSM and GPRS communications options are available.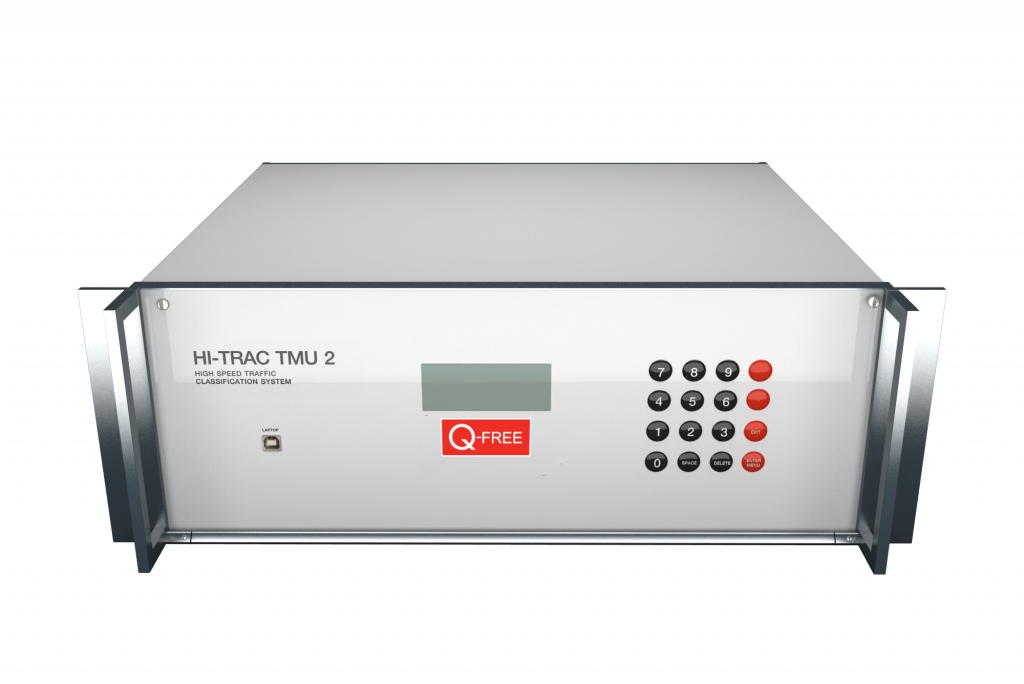 For more information, please download product presentations below.