Accurate air quality data for the traffic and environmental sectors
Auto baseline correction and dew point compensation
Easy to install and rotate
Overview
The HI-TRAC® PM automatically measures real-time airborne PM10, PM2.5, PM1.0 or TSP particulate concentration at any roadside location. The remote sensor interfaces seamlessly with the HI-TRAC® iGATE and offers real-time air quality information.
The HI-TRAC® PM now has auto baseline checking to ensure data integrity over longer periods of use as well as micro-controlled flow regulation and automatic dew point compensation. This makes the HI-TRAC® PM very reliable and easy to use. Data is gathered and presented via the HI-TRAC® iGATE and presented in a wide range of customer-specific styles.
The HI-TRAC® PM will provide accurate air quality data 24 hours a day. When combined with our gaseous monitor and weather sensors, it is the only roadside solution to deliver both the primary air quality data from gaseous and particle sensors. This is then automatically integrated with important data from related sensors such as wind speed, direction, Relative Humidity (RH) and temperature.
The HI-TRAC® PM is the most feature-packed light-scatter aerosol monitor available. It is ideal for all roadside applications and is supplied with mounting brackets and local cabling.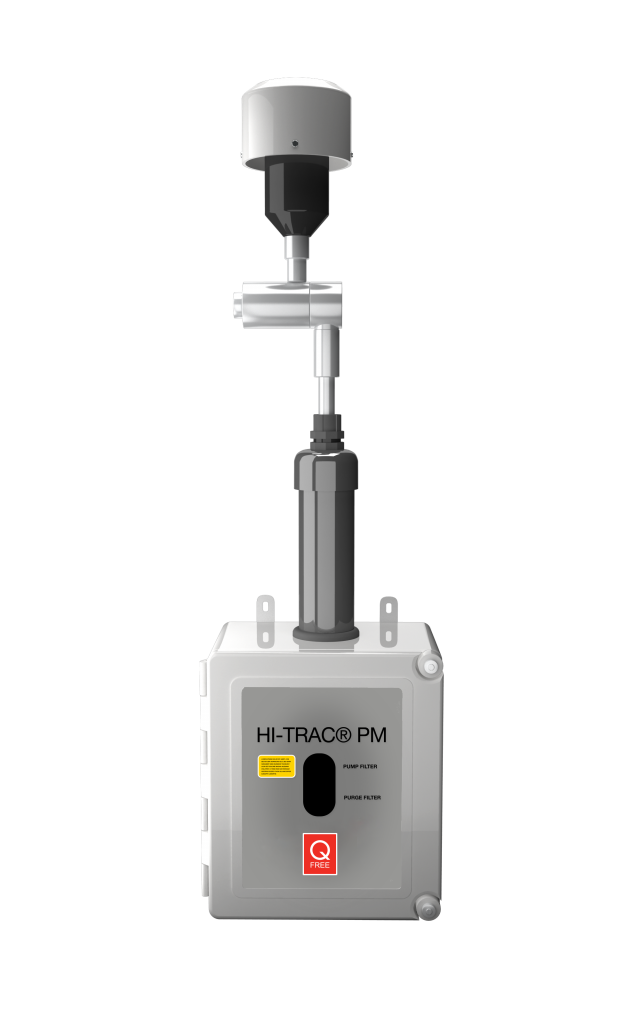 For more information, please download product presentations below.